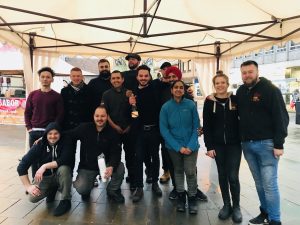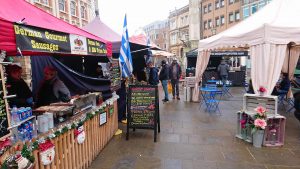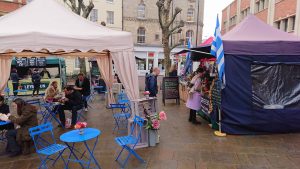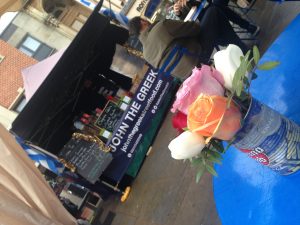 The end of a very busy year of trading our delicious street food in Reading has arrived. All the traders gathered in the all too familiar Market Square to toast our last market of the year.
Glen, our fearless leader and all round awesome events organiser extrodinaire was opening the imported champagne and passing around the fermented juice of this wonderful fruit to all of his beloved traders. With our busy jet set lifestyles and schedules, it was a pleasure to see so many of our tired trader friends staying behind to have a drink to the end of a very beautiful year.
Safe to say that after a couple of rounds of champagne the large majority packed up and drove home. For the select few that stayed over for the after party at one of Readings finest city centre pubs, the usual celebratory gusto continued in what can only be summed up as a "Wonderful ending, to an extremely long and tiring year" .
Thank you people of #Reading for all your love and support – See you all in January
Please follow and like us: