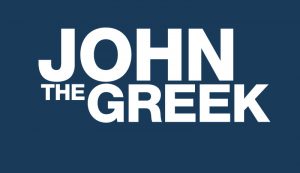 We're cooking up a storm this year..!! We have a busy year planned for 2018. Please visit the link to our Events Calendar below and dont forget to return as it is updated regularly.
John The Greek Events Calendar
Steet Food in the UK is on the up, with more people leaving their stuffy office jobs for the fresh air and adventure found on the streetfood scene. Councils, and event organisers are creating more and more events. If you are interested in joining the John The Greek Streetfood Team do not hesitate to get in touch. We are always looking for passionate food-loving indivduals who are ready to make the big leap into the wonderful world of streetfood full time or part time.. Drop us a line, or send us your cv at enquiries@johnthegreekstreetfood.com  
If just want to go out there and do it by yourself, here are some good pieces of advice for you to start with:
Keep your menu simple
Keep your ingredients fresh
Always talk to your local council before you begin your business for advice
Love what you do..!!
The rest my good friends is up to you. Have a great 2018 everybody. God Bless and thank you to all our friends and customers for your loyalty and support.
John The Greek
Please follow and like us: